Oookay, another update time, let's see if I could spot the difference between the first update and these batch of pics:
Tactical Squad finished! Here's their group shot, though I'm not happy with how the photo turned out, but heck! To tell you the truth, this' the very first squad I ACTUALLY finished painting for my army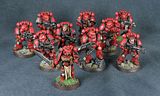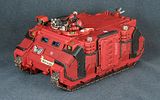 Next item: BA SHP Corbulo: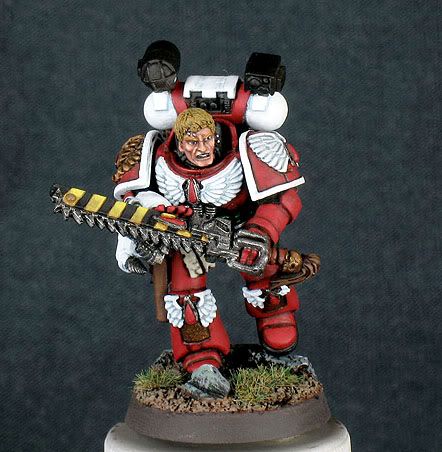 Let's see: he's 75% done: needs touching up, another (brighter) coat of red and some missing details. Topcoat, and only then I could say this one's finished...
Next: attack bike sidecar...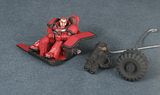 What can I say? Meh, let's say 65% finished...
Last item: Venerable Furioso Dreadnought... progress? Bah... still the same 25% overall progress...
Oh well...